Updated on August 3, 2021
West Michigan Real Estate Statistics through 7/31/2021
As our hot market continues to cook through the summer, let's take a look at the real estate statistics over the past 12 months.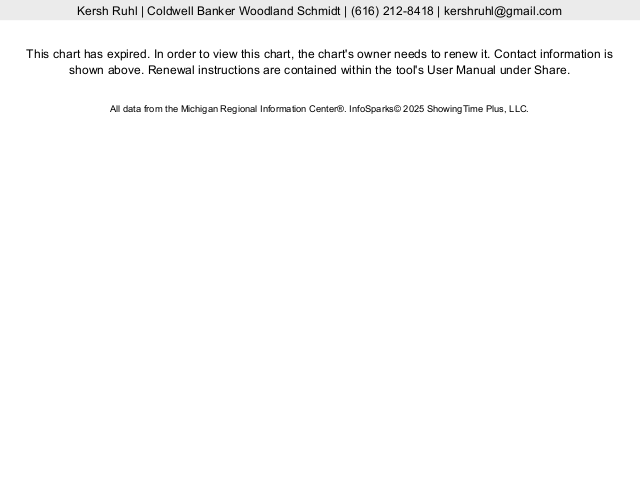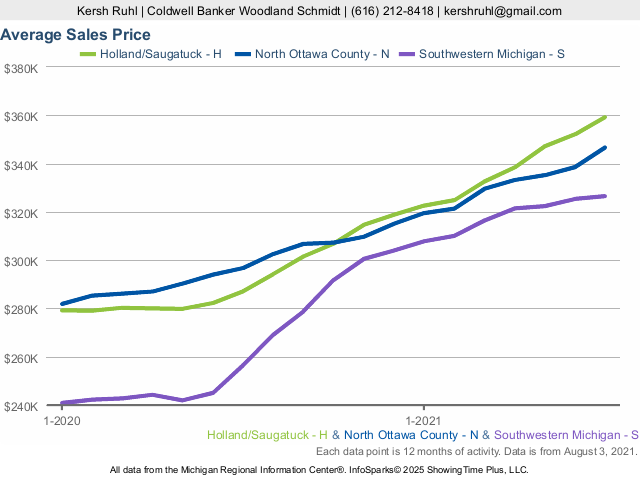 As we all have all heard in the news, prices of homes have been on the increase over the past year, and West Michigan is no exception.  Take a look at the graph above to see just how much on average things have changed for the good for homeowners.
A lot has been made of the real estate market these days, and why not?  Americans are seeing their net worth increase dramatically if you're a homeowner, as demand for stability and private space has become a priority, and record low interest rates make real estate a very attractive investment.  And looking at the numbers, it's pretty hard to argue that fact. 
Southwestern Michigan, which comprises areas such as South Haven, St Joseph, and New Buffalo have seen a 27.3 % increase since January 2020 in average home prices, which equates to $70,000 equity for those that bought before 2020.  This market is an attractive getaway for people from Chicago, only a short drive of less than an hour on average.
Holland and Saugatuck, which make up one market for our statistics purpose has also seen very solid gains in average sale price, up an average of $72,000 in the same time period, or 25.1%.  Many people are finding a quieter and slower pace of life is exactly what they want, and Holland and Saugatuck offer that, plus many fine amenities and an active art scene.  The lakes aren't so bad either.
North Ottawa County is the region that comprises Grand Haven, Spring Lake to name a couple, and is also a hotbed for those seeking water and a quiet peaceful locale.  The area seems to have found its stride amongst the other lakeshore communities, which makes sense considering all it has to offer.  Prices are up almost 17% since January of 2020 in this area, so there are still some values to be found.
All in all, it looks like we will be seeing a steady increase for the foreseeable future along the west coast. If you are curious of the increase in your particular home, please feel free to contact us.